HybridLight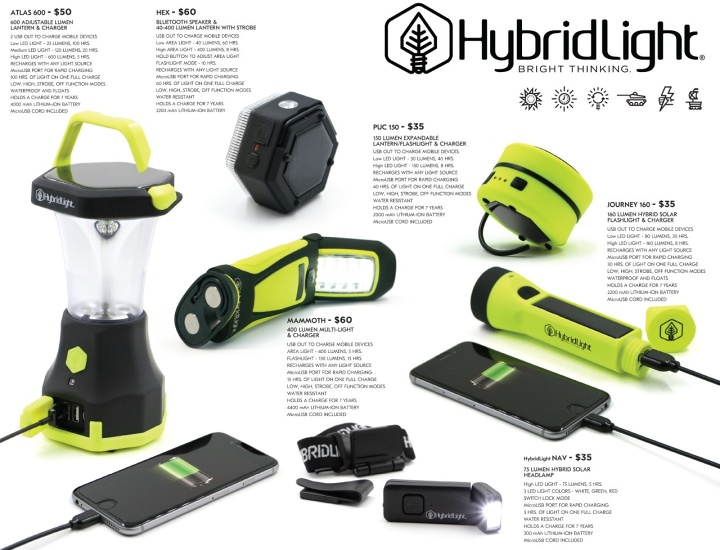 New for 2020 Units and Scouts can sell Hybridlights brand flashlights to raise money for Scouting!
Hybrid Light® is a pioneer of solar powered mobile lighting and charging solutions designed for when you need the power of the sun to shed light on all of your adventures. These portable flashlights, lanterns, headlamps, and power panels are the reliable go-to illuminator that you want in every toolbox, glovebox, emergency kit, night stand and kitchen drawer.
The efficient solar charging system charges on any light source. They hold their charge, and come equipped with a USB outlet to charge mobile devices. Great for power outages, emergency kits, camping or everyday use! Great Christmas gifts. Save money on batteries as you will never buy them for your lights again!
All orders are processed online and shipped directly to the customer!
Find the Individual Product Spec Sheets Here.
Atlas 600 = Lantern $50
HEX = Bluetooth Speaker $60
Mammoth = 400 Lumen Worklight with Charger $60
PUC 150 = Expandable Lantern Flashlight $35
Journey 160 = Solar Flashlight $35
NAV = Head Lamp $35
BUY the complete set in a beautiful gift box for just $300!