Trash Bash at the Border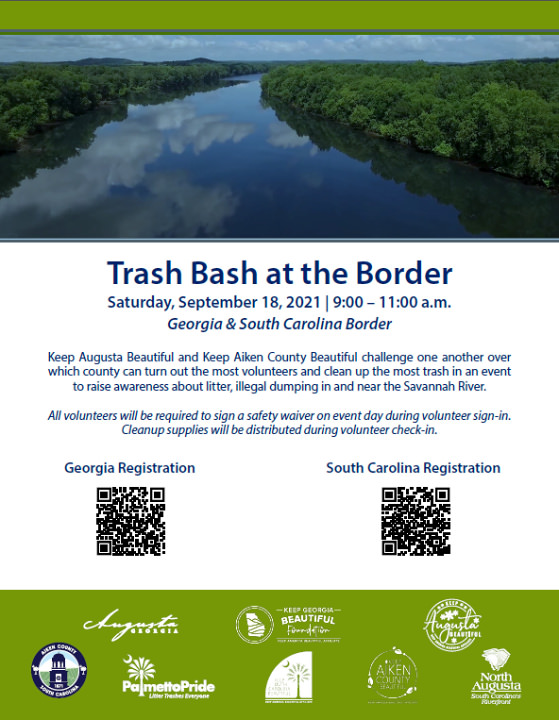 Date/Time:
Sep 18, 2021 9:00 am to 11:00 am
Location:
North Augusta Riverfront Amphitheatre
1009 Center St
North Augusta, SC 29841

On September 18th 2021, help clean up the Savannah River at the Trash Bash at the Border to see which side of the river, Augusta or Aiken County, can collect more trash and have more volunteers participate. The mayors of North Augusta and Augusta have made this a friendly competition between the two sides of the river to win the Mayor's Cup! The river clean-up will be on land and foot, so you can bring a boat if you'd like. Register for the event on the side you'd like to clean up.
South Carolina Side Registration
https://volunteer.kab.org/opportunity/a2a4M000001gwOcQAI
Meet at North Augusta Riverfront Amphitheatre: 1009 Center St. North Augusta SC 29841 (near SRP Park)
Georgia Side Registration
https://volunteer.kab.org/opportunity/a2a4M0000010jhXQAQ
Meet at Augusta Riverwalk Amphitheater