Electricity Merit Badge October 10, 2023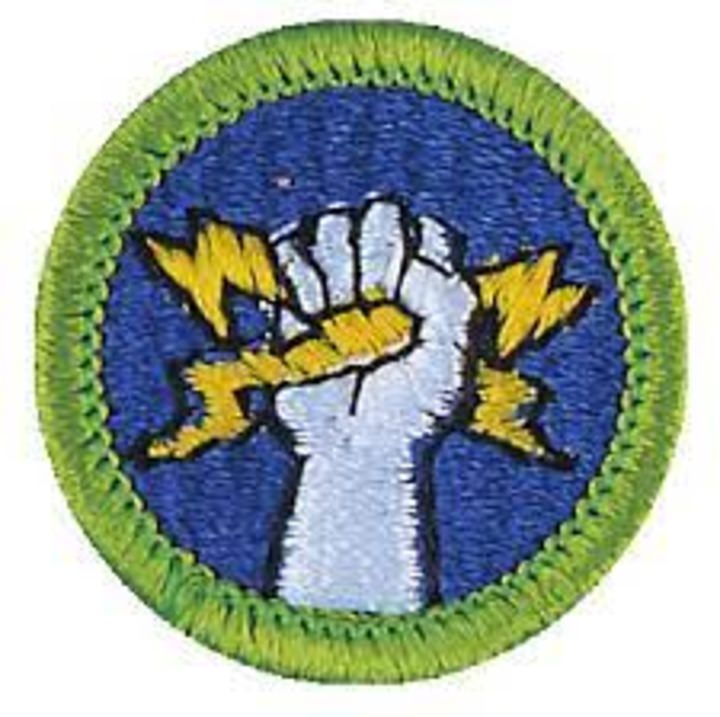 Date/Time:
Oct 10, 2023 1:30 pm to 5:30 pm
Location:
Nature and Adventure Center
4316 Three J. Road
Evans, GA 30809
Location Phone: 706-733-5277

What: Electricity Merit Badge
When: 1:30pm - 5:30pm
Where: Nature and Adventure Center 4316 Three J Road Evans, Ga. 30809
Cost: $20 non-refundable
Bring: Pen or Pencil. BLUE CARD, Class B Uniform acceptable.
Class Size: Limited to 24 Scouts
Prerequisite (complete prior to day of class): Workbook - NUMBER 8 (Workbook is under "Resources" on this page)
#8. Make a floor plan wiring diagram of the lights, switches, and outlets for a room in your home. Show which fuse or circuit breaker protects each one. (You may draw this on on your own notebook or copy paper.) Bring it with you to the class!
Postrequisite (complete after the day of class with your Scoutmaster): None
Join Will Jones of Troop 463 to earn your Electricity Merit Badge at the Nature and Adventure Center.
| File Name | Description | |
| --- | --- | --- |
| Workbook - Electricity Merit Badge | Electricity Merit Badge Workbook | Download |