Zombie Apocalypse Camporee
Date:
Oct 11, 2019 to Oct 13, 2019
Location:
Robert E. Knox Scout Reservation
1150 Fred R. Prather Parkway
Lincolnton, GA 30817
Location Phone: (706) 359-5499

The Georgia Carolina Council Zombie Apocalypse Camporee will be held the weekend of Oct 11-13 2019, at Knox Scout Reservation located at 1150 Fred R. Prater Pkwy, Lincolnton, GA 30817. The Camporee will be open to all Scouts BSA Troops, Venture Crews, Sea Scout Ships, and Explorer Posts. The Camping will be held at Yamasee and Dyess campsites with the Camporee Headquarters being located at the Administration building. Our Camporee is a Zombie Apocalypse Survival Training event and will feature emergency preparedness and survival skill training and activities. The Zombie Apocalypse Survival Staff have developed an exciting and challenging series of scenarios for all participants, intended to increase every Scout's skill and preparedness for the imminent zombie invasion…or any other emergency. Along with skill, cool heads and teamwork are always valuable when facing tough situations.
View leaders guide here:
UPDATE – 5 July 2019 – LOCAL ALERT – The Controlled Health Research Investigation Service (CHRIS) has reports of affected humans and animals in the Augusta Georgia area, with reports of more travelling across the Georgia Carolina countryside. According to CHRIS the Zom Bescerius bacteria, or the "Zombie Plague" as it is being called in the news, is transmitted through bites and in some cases through physical contact, especially on broken skin. Additionally, according to CHRIS, Scouts should learn to travel or move through the woods at night and know that animals infected by the virus are easily identified by their red eyes.
RECOMMENDATION: Scouts, Venturers and Explorers are advised to train and prepare for the Zombie Apocalypse expected to emerge at Knox Scout Reservation. Training will help to prepare our Scouts not only for this developing situation but other challenges in life.
More information can be found on the GA/CA Zombie Apocalypse Facebook page: https://www.facebook.com/ZombieApocalypseGACACouncil/
Register for the Zombie Apocalypse at https://www.gacacouncil.org/Zombie
Volunteers still needed to help with training stations! Sign up to help when your Troop register's, or contact Scott Preusser - slpreusser@gmail.com .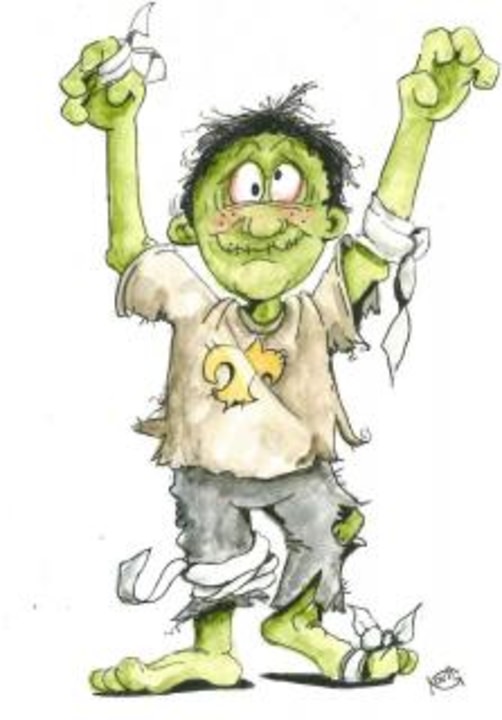 | Position | Name | Telephone | |
| --- | --- | --- | --- |
| Kiokee Creek District Executive | Ron Bane | | Email |
| Zombie Apocalypse Event Chair | Chris Bennett | | Email |