New River Whitewater Trek
Date/Time:
Jul 18, 2020 8:00 am to Jul 25, 2020 9:00 pm
Location:
Summitt Bechtel Reserve
2550 Jack Furst Dr
Glen Jean, WV 25846

The New River cuts deep into the heart of the Appalachian Mountains. Its long history spans the hunting and foraging of Native Americans, the fur trapping of early frontiersman, and the raw strength and determination of the coal miners and railroad workers who sought to tame its rugged beauty.
More recently, outdoor enthusiasts have flocked to the New River to enjoy a myriad of outdoor adventures and admire the natural beauty of the New River Gorge. The New River Gorge boasts outstanding whitewater rapids (Class I to V), extensive world-class climbing opportunities, fishing, hiking, mountain biking and more.
TRIP OVERVIEW This is a 50-mile paddle trip on the New River. You will navigate the upper portion of the river in inflatable k ayaks ( one o r two-man) c alled "duckies". This portion of the river includes Class I to III rapids. The final whitewater day in the Lower Canyon is a rafting experience and includes Class III to V rapids.
Crews camp along the river through the New River Gorge. A gear boat (raft) accompanies the group to transport gear and food.
COST $1250 A $250 non-refundable deposit required to confirm your reservation; Payment schedule: $250 deposit upon confirming registration; $500 due on 11/1/2019; balance due by 3/1/2020. Transportation, meals, 2 tech shirts, and patches included in cost. RESERVATIONS - LIMITED to first SIX (6) YOUTH placing a deposit. Interested adult leaders should contact Trek Advisor Rich Baker for consideration. (Deposit will be refunded if your spot on the trek is filled)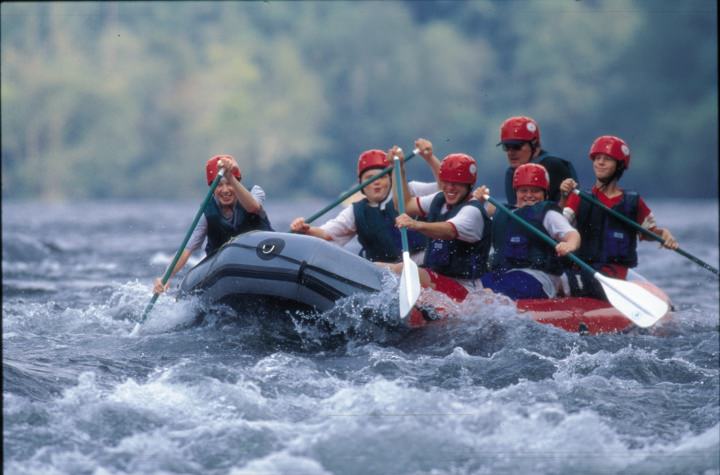 | Position | Name | Telephone | |
| --- | --- | --- | --- |
| Trek Leader | Rich Baker | | Email |